Since I have been consciously applying BIOLOGIKA knowledge in my life, since then all events in my life had gained meaning.
I completed my training as a hospice specialist nurse as well as coordinator and as a graduate nurse in Hungary.
After that, I had practical experience in some hospitals and in different nursing homes.
During my work, I noticed that some processes and procedures didn't really work in practice the way they were taught in school.
This feeling grew in me and gave me constant drive to investigate what other information and knowledge regarding the disease (also called change) was available that "never" occurred in class.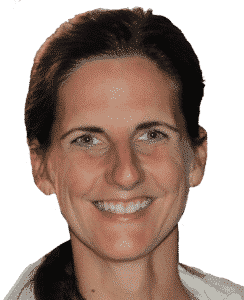 The five biological laws of nature are one of many insights I came into contact with in 2011. The 4-day intensive seminar of Biologika under the direction of Roberto Barnai convinced me right away.
The realization that the difficult, serious changes (adaptation reactions of our body) are avoidable with this logical simple knowledge has not let me go.
The New Medicine does not disregard the soul,

 but is deliberately understood as the backbone for all the natural diseases.
With this knowledge it is very easy to understand how our body works. HOW and WHY the changes (diseases) come about and how they proceed.

After grasping this knowledge, my feeling of fear of change ("incurable diseases") disappeared.
The experience with Recall Healing came in 2014. This methodology deals with the emotional conflicts or the emotional traumas of the parents during pregnancy, as well as before, during and after childbirth, and until the first year of the child's life.
This knowledge represents: How can the emotional traumas of our parents have an impact on our childhood and our further life?
I completed the following modules:
Recall Healing: Module I, II, III and child behavior, as well as their problems in everyday life.
In 2016 met Jenny Solaria Postatny, who definitely enriched my life besides biologics.
Where the Biologika New Medicine stops, the 5D Coaching starts. Although in New Medicine the cause(s) for a particular disease have been found and are resolvable, there are still certain behavioral patterns that prevent us from reacting differently emotionally to the same situation the next time.
One can also call these programs "occupations", which can be neutralized with certain intentions. These are integrated and offered by me in the coaching sessions.
Completed seminars:
+ Relationships in the 5D + Soul Communication
+ Restore soul food
+ Housing harmonization
+ Spiritual emotional healing
+ The 7 day seminar "Free your multidimensional being - 5D Coaching" 2017
+ 2 year distance education 2019
+ Clearing WEEK Workshop 7 Day seminar
+ The process of nourishing the soul 1 year distance learning 2021
+ Energy training 4 months distance learning 2022